Become a Sponsor of Bridge24
Inclusion is Good for Business.
Interested in BRIDGE24 Partnership Opportunities?
Download the overview for more details!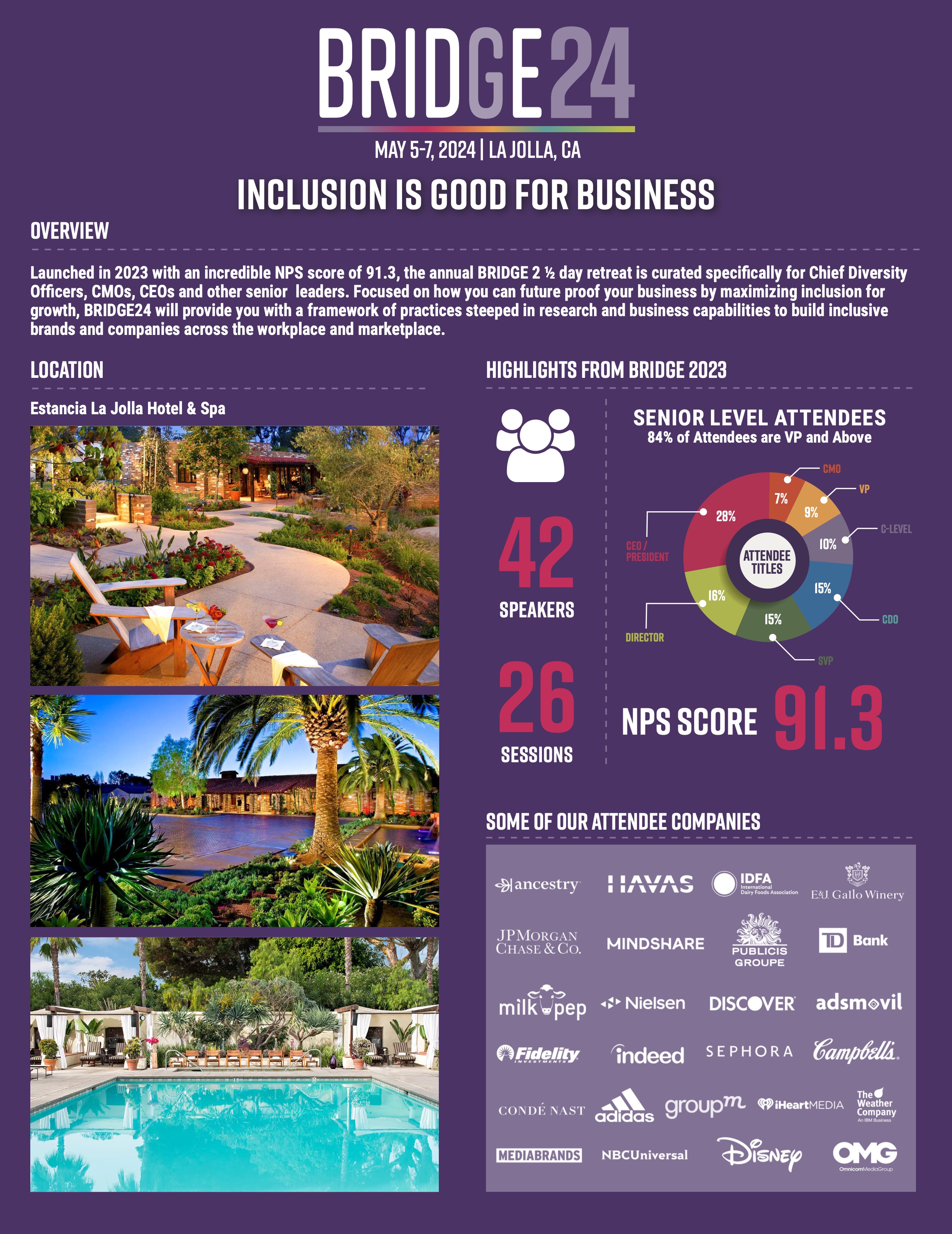 Highlights from BRIDGE 2023
"

I am coming away from this event feeling really optimistic. This is actually one of the few events that I've been to where the lens has been mission-driven. I'm feeling really refreshed by what I'm seeing and inspired by all the people here."

— Deborah Yeh, Global Brand Purpose Officer, Sephora

"

There are good industry events - even some great ones. And then there are experiences that fundamentally change how we think, how we act, how we lead. #BRIDGE2023 was an experience. "

— Randi Stipes, VP, IBM Brand Marketing, CMO, The Weather Company, an IBM Business

"

This was an amazing experience, Sheryl and team. I feel so full right now. It's easy to get defeated when you are doing this work, so I want to thank you for holding space for us to give back and share."

— Elise James-DeCruise, Chief Equity Officer, AdCouncil

"

I was delighted and honored to join Bridge 2023 today for a powerful conversation about the critical role CEOs play in building DE&I into their company's core strategic and operational priorities."

— David Kenny, Executive Chairman, Nielsen
Subscribe to BRIDGE
Receive the most recent and impactful BRIDGE DEI news, events, and best practices once a month, directly in your inbox.
Subscribe
Contact